Ministry Vision Statement
Equipping the next generation of the
church for God's growing kingdom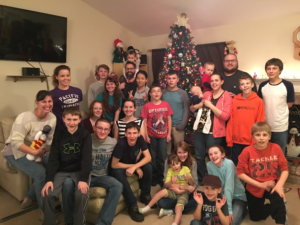 OUR VISION IS
Effective youth
ministry is
Kingdom-focused
ministry that
teaches the full
council of God
and nurtures the
student's relationship with God, His Son, Jesus Christ,
with the power of the Holy Spirit as he ministers through
his Word, and with his bride the Church. It supplements the
Christian home by providing support to parents in rearing their
adolescent covenant children in faith, hope, love and
obedience. The student is immersed in the Word of God used
to teach, rebuke, correct and train in righteousness, while
learning to appreciate and embrace a lifestyle of worship,
Christian fellowship and piety from the heart. As a result, a
student enters into the next phase of life as a mature believer
and thinker who understands the beautiful ramifications of
being a member of God's people; understanding they have a
role in fulfilling God's mission to the nations. They are
equipped to love God, love his word, learn to study it and learn
to defend it.
TO SEE:
Changed Hearts
Igniting the hearts and
minds of our youth into a
deep passion for God
and His Word.
Romans 12:1-2
Changed Lives
Equipping our youth to
worship, love, serve,
evangelize, and disciple.
Ephesians 4:12-16
Changed
Community
Sending our youth out
into the world to
workplaces, campuses,
homes and communities
to shine the light of Christ
to the world.
1 Peter 3:15
Dear friends, since GOD SO LOVED US we also ought to LOVE ONE ANOTHER.
1 John 4:11
We take safety very seriously and we will do everything we can to make our youth ministry a safe place. All of our adult leaders have been screened with background checks, and we'll never allow your son or daughter to leave with anyone except with a parent or someone approved by the parent.
FORMS
Spring Hills Youth Ministry Medical Release (to be filled out by a parent or legal guardian for every youth trip or retreat).
SUNDAYS
Sunday School | 9:30- 10:15 am
WEDNESDAYS
Youth Group | 6:30 pm – 8:00 pm