Men's and Women's Bible Study: https://www.thejourneycurriculum.com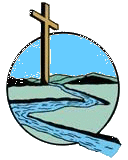 Presbyterian Church in America (PCA)
"To the thirsty I will give from the spring of the water of life without payment." Revelation 21:6
SUNDAY TIMES:
S

unday School…….9:30am – 10:15 am
Worship Service….10:30am
6

247 Upper Byrnes Mill Rd.
Church Office: (636) 677-0409
To

all who are spiritually weak and seek rest.

To all who mourn and long for comfort.

To all who struggle and desire victory.

To all who sin and need a Savior.

To all who are strangers and want fellowship.

To all who hunger and thirst after righteousness.

And to whomsoever will come, Spring Hills Church opens wide her doors and offers welcome in the name of our Lord Jesus Christ!
WE BELIEVE IN CHANGED HEARTS, CHANGED LIVES, AND CHANGED COMMUNITY.