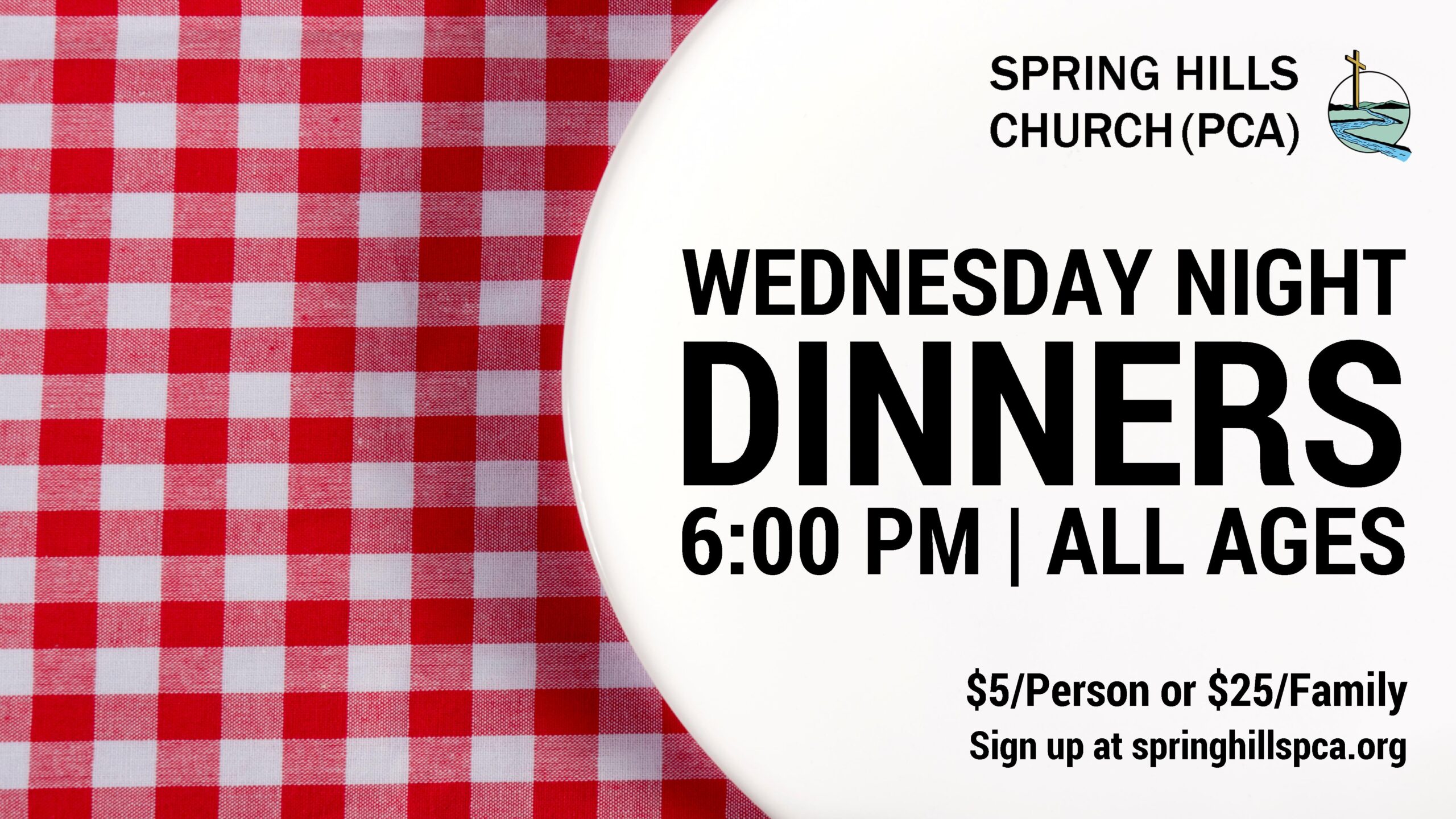 Each Wednesday we have a dinner for all ages from 6:00-6:30 PM. There is a suggested donation of $5/person or $25/family. Click below to sign up by Monday so we can plan for you!
Each Wednesday students grades 6-12 meet from 6:30-8:00 PM to hang out, play games, pray together, and study God's Word.
Each Wednesday kids grades K-5 meet from 6:45-7:45 PM to learn how to worship God and practice for periodic performances during Sunday worship throughout the year.
Each Wednesday from 6:45-7:45 we offer an adult class that anyone is welcome to attend. Pastor Dave Stain will begin by teaching through the Book of Zechariah.
Each Wednesday our adult choir meets from 6:45-8:00 PM to practice singing for Sunday worship.